District Emergency
School closures due to Evacuation Orders
School Closures due to wildfires
Career Pathways School, Wabasca Alberta
Mistassiniy School, Wabasca Alberta
St. Theresa School, Wabasca Alberta
Chipewyan Lake School
Pelican Mountain School (Sandy Lake)
Paddle Prairie School: Closed for the remainder of the 2018-2019 school year.
Any decision regarding school operations will be announced once more information becomes available.
Evacuation Orders
Sunday, May 26, 2019, at 6:00 p.m.: Paddle Prairie Métis Settlement
Re-entry for communities previously under Evacuation Order
Wednesday, June 12, 2019: Phase 3 Re-entry (Return of Residents) for Wabasca-Desmarais, Sandy Lake and Chipewyan Lake. The threat of wildfire still exists for the above-mentioned communities. As a result, a four (4) hour Evacuation Alert will remain in effect.
Question and Answer page for students, parents, staff impacted by the wildfires
Click here to view the Question and Answer page.
Mighty Peace Day Here We Come!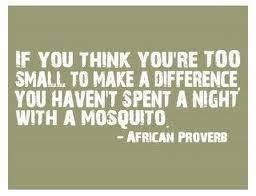 On May 1-3 the students of the leadership club- The Conklin Kids Do Care Club have been invited to participate in the Mighty Peace Day festivities in Grande Prairie, Alberta.  
We have been selected to attend because we have positively contributed to local, national and global issues.  Since the club has started in 2013, our small club has been mighty committed to helping others through the following projects:
Food Drives for the Community Cupboard
Book Drives for Conklin Community Lending Shelf
School Library Tidy-up Project
Hats Off to Mental Health Day
Valentine's Campaign for a terminally ill child at Elizabeth School in Elizabeth Settlement
Running Student Vote- provincial and federal elections
We have already impressed the superintendent of the schools with our community engagement so much that he has agreed to cover our bus fees to and from Grande Prairie!   Thank you very much for your generosity, Mr. Atkinson! 
Mighty Peace Day is an event which will be filled with speakers, performers, singers and storytellers who will inspire us to continue to make this a better planet for all!  
For more information, check out: http://mightypeaceday.ca/
In the meantime, club members have been learning about writing persuasive letters to seek sponsorship for their big adventure. Stay tuned for more about their adventure!