Back to all posts
Posted on:
Superintendent Shares in Early Valentine's Day Celebrations at Conklin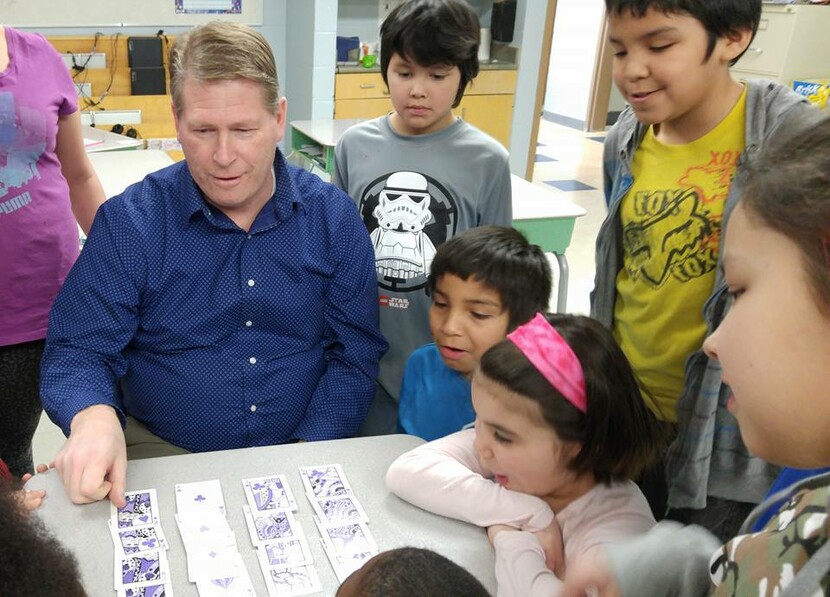 The Superintendent of Northland School Division- Mr. Atkinson- popped by our school on Friday, February 10/17, taking part in our classes, their Valentine's Day parties and joining the grade 3/4/5/6 class for a game of Sparkle.  It was great to chat with him!
The grade 3-6 students loved your card trick.