Back to all posts
Posted on:
Family Literacy Day Fun!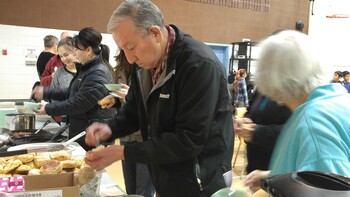 Mmm...mmm....good! Thanks to the people who participated in the chili vrs stew cookoff at the school.
Congratulations to Joanne Clark and to the grade 6789 class who won in the student category.
The afternoon was filled with shinny, board and card games including cribbage and Risk.
See you here again next year for Year 3 of the Cook-off and the annual Family Literacy Day events.