Back to all posts
Posted on:
APPLE Schools event at Conklin Community School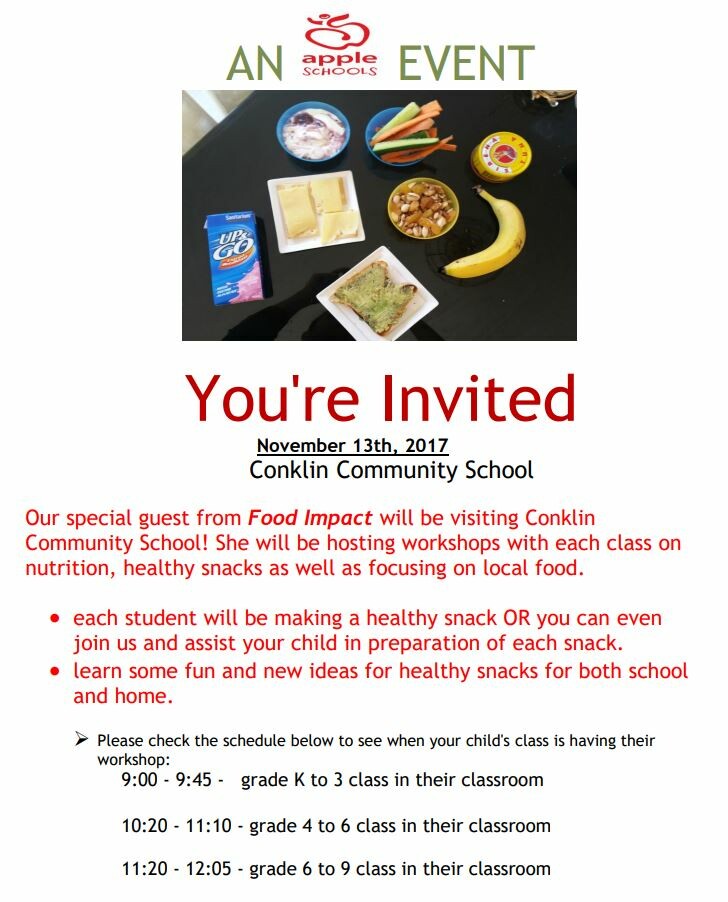 You're invited to an APPLE Schools event on November 13th!
Our special guest from Food Impact will be visiting the school. She will be hosting workshops with each class on nutrition, healthy snacks as well as focusing on local food. The following activities will be organized: 
each student will be making a healthy snack or you can even join us and assist your child in preparation of each snack, 
learn some fun and new ideas for healthy snacks for both school and home.
Please check the schedule below to see when your child's class is having their workshop:
9:00 a.m. - 9:45 a.m. -   Kindergarten to grade 3 class in their classroom
10:20 a.m. - 11:10 a.m. - grade 4 to 6 class in their classroom
11:20 a.m. - 12:05 p.m. - grade 6 to 9 class in their classroom