Back to all posts
Posted on:
School Councils and YOU!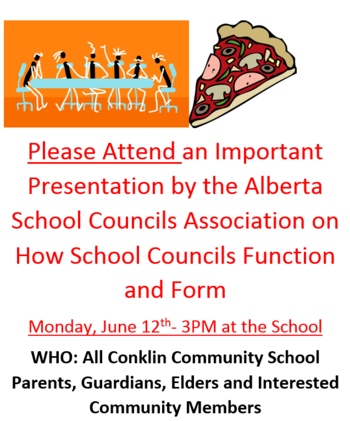 Conklin Community School will be hosting an important informational meeting on the new corporate school board and its structure and function as well as the new local school councils on JUNE 12th @ 3 p.m.
Please attend as we want to have all our parents and family members involved in the education of our students and your children.
A member of the Alberta School Council Association will be in attendance to lead the presentation.