District Emergency
School closures due to Evacuation Orders
School Closures due to wildfires
Career Pathways School, Wabasca Alberta
Mistassiniy School, Wabasca Alberta
St. Theresa School, Wabasca Alberta
Chipewyan Lake School
Pelican Mountain School (Sandy Lake)
Paddle Prairie School: Closed for the remainder of the 2018-2019 school year.
Any decision regarding school operations will be announced once more information becomes available.
Evacuation Orders
Sunday, May 26, 2019, at 6:00 p.m.: Paddle Prairie Métis Settlement
Re-entry for communities previously under Evacuation Order
Wednesday, June 12, 2019: Phase 3 Re-entry (Return of Residents) for Wabasca-Desmarais, Sandy Lake and Chipewyan Lake. The threat of wildfire still exists for the above-mentioned communities. As a result, a four (4) hour Evacuation Alert will remain in effect.
Question and Answer page for students, parents, staff impacted by the wildfires
Click here to view the Question and Answer page.
School News
Wesley Silliker appointed as Conklin Community School Principal
Posted on

August 8th, 2017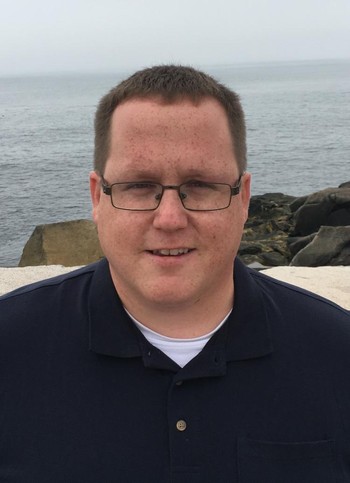 Northland School Division No.61 (NSD) is pleased to announce the appointment of Wesley Silliker as Conklin Community School Principal. Wesley spent the past two years as vice-principal and acting principal at Athabasca Delta Community School (ADCS) in Fort Chipewyan.
"I have worked in administration in Northland and am well aware of the duties and responsibilities that the position involves both in the school and community," Silliker said. "I feel that my experience at ADCS, combined with my desire to move our division forward would be an asset to Conklin Community School."
Wesley started his educational career in New Brunswick in 2011, as a substitute teacher for School District 16 in Miramichi where he would teach various grades and subjects. In February of 2012, Wesley joined NSD teaching English to junior and senior high students at ADCS. Wesley would teach English for the next three years before becoming vice-principal. In 2016-2017, Wesley stepped in as acting principal.
"During my time at ADCS, I developed positive relationships and an excellent rapport with students and community which I feel are invaluable to an administration position," said Silliker.
Silliker has a Bachelor of Arts in History from the University of New Brunswick. In 2011, he earned a Bachelor of Education Degree at Crandall University and also obtained a Laubach Literacy of Canada Certification in 2003.