District Emergency
School closures due to Evacuation Orders
School Closures due to wildfires
Career Pathways School, Wabasca Alberta
Mistassiniy School, Wabasca Alberta
St. Theresa School, Wabasca Alberta
Chipewyan Lake School
Pelican Mountain School (Sandy Lake)
Paddle Prairie School: Closed for the remainder of the 2018-2019 school year.
Any decision regarding school operations will be announced once more information becomes available.
Evacuation Orders
Sunday, May 26, 2019, at 6:00 p.m.: Paddle Prairie Métis Settlement
Re-entry for communities previously under Evacuation Order
Wednesday, June 12, 2019: Phase 3 Re-entry (Return of Residents) for Wabasca-Desmarais, Sandy Lake and Chipewyan Lake. The threat of wildfire still exists for the above-mentioned communities. As a result, a four (4) hour Evacuation Alert will remain in effect.
Question and Answer page for students, parents, staff impacted by the wildfires
Click here to view the Question and Answer page.
School News
Substitute Teachers' Appreciation Week
Posted on

March 9th, 2015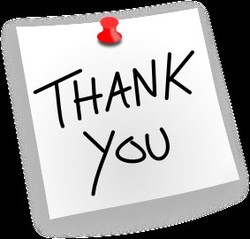 Northland School Division No.61 (NSD61) takes this opportunity to thank substitute teachers for their valuable service to students, staff, schools, parents and community members.
"In times of illness, family situation or necessity, we need highly skilled educators to step in when teachers are away," said Donna Barrett, Superintendent of Schools. "Our division understands at the drop of a hat we ask them to take on many different responsibilities, and expect each day of instruction will be as productive as if the regular teacher was there."
Depending on the situation, substitute teachers may be called onto organize parent meetings, school events, mark assignments and fill out report cards.
"Substitute teachers are essential in maintaining a quality educational environment for our students to achieve success," said Barrett. "We appreciate their professional contributions when they work at one of our schools".
At some NSD61 schools, it's a challenge to find substitute teachers.
"We are working with the schools to develop strategies to recruit substitute teachers to Northland School Division," said Barrett.
If you are interested in becoming a substitute teacher with Northland School Division, log ontowww.nsd61.ca/careers and contact our Human Resources department.
Substitute Teachers may also visit the Alberta Teachers' Association website for more information. Click on the link below.
http://www.teachers.ab.ca/News%20Room/Announcements/Pages/Substitute-Teachers'-Appreciation-Week.aspx