District Emergency
School closures due to Evacuation Orders
School Closures due to wildfires
Career Pathways School, Wabasca Alberta
Mistassiniy School, Wabasca Alberta
St. Theresa School, Wabasca Alberta
Chipewyan Lake School
Pelican Mountain School (Sandy Lake)
Paddle Prairie School: Closed for the remainder of the 2018-2019 school year.
Any decision regarding school operations will be announced once more information becomes available.
Evacuation Orders
Sunday, May 26, 2019, at 6:00 p.m.: Paddle Prairie Métis Settlement
Re-entry for communities previously under Evacuation Order
Wednesday, June 12, 2019: Phase 3 Re-entry (Return of Residents) for Wabasca-Desmarais, Sandy Lake and Chipewyan Lake. The threat of wildfire still exists for the above-mentioned communities. As a result, a four (4) hour Evacuation Alert will remain in effect.
Question and Answer page for students, parents, staff impacted by the wildfires
Click here to view the Question and Answer page.
School News
Regional Spelling Bee 2015
Posted on

February 2nd, 2015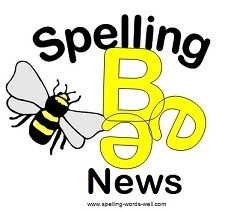 Students are busy preparing for the Regional Spelling Bee which will be coming up at St. Theresa School in Wabasca-Desmarais on Tuesday, March 24, 2015. Learn more in the Regional Spelling Bee 2015 Newsletter. 
Spelling lists have been sent home and the students meet each Wednesday at first recess to practice their words. We wish all the students well. Remember students, the more you practice, the better prepared you will be! Good luck to everyone! 
Click on the links below to study Regional Spelling Bee words! 
Kindergarten Regional Spelling Bee list 2015

Grade 1 Regional Spelling Bee list 2015

Grade 2 Regional Spelling Bee list 2015

Grade 3 Regional Spelling Bee list
Grade 4 Regional Spelling Bee list 2015
Grade 5 Regional Spelling Bee list 2015
Grade 6 Regional Spelling Bee list 2015
Students can also visit the following websites to practice!
http://www.tvokids.com/games/spellingbee
http://www.learner.org/interactives/spelling/index.html​
NOTE: If the weather or road conditions are poor, the event will be rescheduled for Thursday March 26, 2015.