District Emergency
School closures due to Evacuation Orders
School Closures due to wildfires
Career Pathways School, Wabasca Alberta
Mistassiniy School, Wabasca Alberta
St. Theresa School, Wabasca Alberta
Chipewyan Lake School
Pelican Mountain School (Sandy Lake)
Paddle Prairie School: Closed for the remainder of the 2018-2019 school year.
Any decision regarding school operations will be announced once more information becomes available.
Evacuation Orders
Sunday, May 26, 2019, at 6:00 p.m.: Paddle Prairie Métis Settlement
Re-entry for communities previously under Evacuation Order
Wednesday, June 12, 2019: Phase 3 Re-entry (Return of Residents) for Wabasca-Desmarais, Sandy Lake and Chipewyan Lake. The threat of wildfire still exists for the above-mentioned communities. As a result, a four (4) hour Evacuation Alert will remain in effect.
Question and Answer page for students, parents, staff impacted by the wildfires
Click here to view the Question and Answer page.
School News
Regional Aboriginal Recognition Awards
Posted on

March 25th, 2015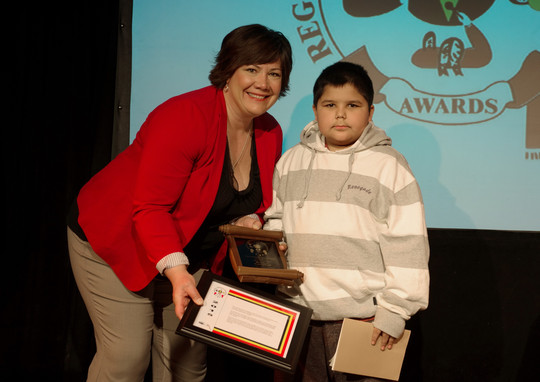 It was a night to remember for five Northland School Division students at the 27th Annual Regional Aboriginal Recognition Awards (RARA). These awards are given out to Aboriginal residents that have made positive contributions to the Regional Municipality of Wood Buffalo. A group of students from Anzac Community School, Conklin Community School, Athabasca Delta Community School (ADCS) in Fort Chipewyan, Fort McKay School and Father R. Perin School in Janvier were recognized as junior achievers. To even be considered for a Junior Achievement Award, students had to demonstrate effort in areas such as attendance, tradition and language, sports and community involvement. These awards were also presented to students from Fort McMurray Public Schools and Fort McMurray Catholic Schools.
Congratulations to the following students from Northland School Division!
Aiden Black, Anzac Community School
Braden Campbell, Conklin Community School
Jerome Cardinal, ADCS, Fort Chipewyan
Kaydence Gladue, Fort McKay School
Julien Janvier, Father R. Perin School, Janvier
RARA also recognizes Elders, trappers, athletes, entrepreneurs, adult students, volunteers, artists and individuals that have made an important contribution in areas such as leadership and culture. 
Click here to view the evening program!