District Emergency
School closures due to Evacuation Orders
School Closures due to wildfires
Career Pathways School, Wabasca Alberta
Mistassiniy School, Wabasca Alberta
St. Theresa School, Wabasca Alberta
Chipewyan Lake School
Pelican Mountain School (Sandy Lake)
Paddle Prairie School: Closed for the remainder of the 2018-2019 school year.
Any decision regarding school operations will be announced once more information becomes available.
Evacuation Orders
Sunday, May 26, 2019, at 6:00 p.m.: Paddle Prairie Métis Settlement
Re-entry for communities previously under Evacuation Order
Wednesday, June 12, 2019: Phase 3 Re-entry (Return of Residents) for Wabasca-Desmarais, Sandy Lake and Chipewyan Lake. The threat of wildfire still exists for the above-mentioned communities. As a result, a four (4) hour Evacuation Alert will remain in effect.
Question and Answer page for students, parents, staff impacted by the wildfires
Click here to view the Question and Answer page.
School News
New Principal
Posted on

July 13th, 2015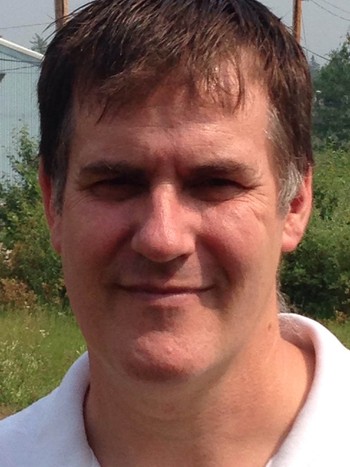 Conklin Community School is pleased to welcome Christopher Carson as its new Principal. Christopher, who is originally from Winnipeg, Manitoba, earned a Bachelor of Education Degree from the University of Manitoba/Red River Community College; which includes a focus in industrial/technology education. Following graduation, Mr. Carson traveled west to kick-start his career at John DO'r Prairie School in 1994. After a few years teaching in Alberta and Saskatchewan, Christopher spent the next 16 years in the Northwest Territories (NWT); 13 in Fort Providence.
"One of the reasons I selected Northland School Division is their dedication to improve attendance and literacy," said Carson. "In my 20 plus years of teaching in northern communities, I know the importance of motivating students to attend every day and teaching them the key to future learning. As a new principal, I hope to start the discussion on how we can incorporate student self-regulation into our teaching practices in Northland School Division. In the NWT, many schools have taught children to self-regulate so they can be calm and focus on their learning. I encourage all educators to read Calm, Alert and Learning by Dr. Stuart Shanker to see how self-regulation will help improve attendance and literacy success in their schools."

His career resume includes Principal duties, CTS instruction, computer support, developing a youth wellness program, creating locally developed courses, focus on literacy instruction and teaching an employment preparation course to young adults. Christopher's interests include hockey officiating, watching movies and plays, participating in cultural activities, traveling, camping and reading different types of literature.