District Emergency
School closures due to Evacuation Orders
School Closures due to wildfires
Career Pathways School, Wabasca Alberta
Mistassiniy School, Wabasca Alberta
St. Theresa School, Wabasca Alberta
Chipewyan Lake School
Pelican Mountain School (Sandy Lake)
Paddle Prairie School: Closed for the remainder of the 2018-2019 school year.
Any decision regarding school operations will be announced once more information becomes available.
Evacuation Orders
Sunday, May 26, 2019, at 6:00 p.m.: Paddle Prairie Métis Settlement
Re-entry for communities previously under Evacuation Order
Wednesday, June 12, 2019: Phase 3 Re-entry (Return of Residents) for Wabasca-Desmarais, Sandy Lake and Chipewyan Lake. The threat of wildfire still exists for the above-mentioned communities. As a result, a four (4) hour Evacuation Alert will remain in effect.
Question and Answer page for students, parents, staff impacted by the wildfires
Click here to view the Question and Answer page.
School News
January 7/16 Newsletter
Posted on

January 7th, 2016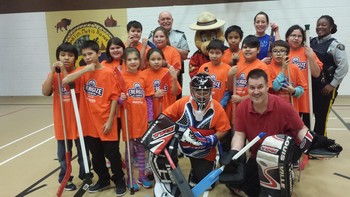 Welcome to 2016... we are off to an exciting start to the new year so check out the latest newsletter online as it will feature info about:
Miss Olivia Loccisano our Beaver Volunteer will be starting Monday.
Our 10 week challenge with Energize Oil Country sponsored by the Edmonton Oilers and Cenovus... get moving Conklin Kids!
Healthy Relationships in the Junior High class with Tammy Lockyer started January 7th.
Attendance and Hi 5 Assembly in the gym Friday @ 11:30... come along and help us celebrate our kids' successes!
Click here to view the newsletter January7/16