School News
Cook-Off Challenge Announced
Posted on

January 15th, 2016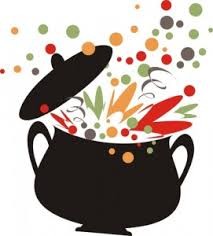 Reading is important. It is, in our opinion, the most important skill to have to survive and be successful in today's world. You have to read for work. You have to read to buy items online. You have to read a recipe to cook and bake.
To help promote reading, we are hosting our first ever Conklin Cook-off Challenge!
For Wednesday January 27, we are asking community members to cook a big pot their favourite stew or chili recipe or both. Bonus points if you bring your favourite bannock too!
Chilis and stews will be judged and the best stew and chili will be announced!
Every community member (family) who brings in a big pot of stew or chili will get $25 gift card for Superstore (Independent Grocers) or Sobey's.
Please phone the school to let us know if you are planning to participate. so we can get enough gift cards.
For more information check out: Jan.15/16