District Emergency
School closures due to Evacuation Orders
School Closures due to wildfires
Career Pathways School, Wabasca Alberta
Mistassiniy School, Wabasca Alberta
St. Theresa School, Wabasca Alberta
Chipewyan Lake School
Pelican Mountain School (Sandy Lake)
Paddle Prairie School: Closed for the remainder of the 2018-2019 school year.
Any decision regarding school operations will be announced once more information becomes available.
Evacuation Orders
Sunday, May 26, 2019, at 6:00 p.m.: Paddle Prairie Métis Settlement
Re-entry for communities previously under Evacuation Order
Wednesday, June 12, 2019: Phase 3 Re-entry (Return of Residents) for Wabasca-Desmarais, Sandy Lake and Chipewyan Lake. The threat of wildfire still exists for the above-mentioned communities. As a result, a four (4) hour Evacuation Alert will remain in effect.
Question and Answer page for students, parents, staff impacted by the wildfires
Click here to view the Question and Answer page.
School News
Conklin Community School celebrates Métis Week
Posted on

November 20th, 2016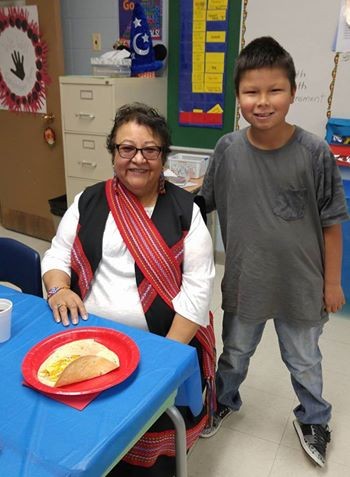 Conklin Community School organized a number of events to celebrate Métis Week! They introduced a new award entitled the Order of the Sash which recognizes students for displaying the best citizenship and perseverance and for achieving perfect attendance. Students also designed musical instruments with the Wood Buffalo library, participated in the Métis Nation of Alberta's Métis Week Lapel Pin Art Contest and made breakfast for local elders! The breakfast was organized on November 16th; the day Métis Leader Louis Riel was executed http://www.thecanadianencyclopedia.ca/en/article/louis-riel/#h3_jump_6.