District Emergency
School closures due to Evacuation Orders
School Closures due to wildfires
Career Pathways School, Wabasca Alberta
Mistassiniy School, Wabasca Alberta
St. Theresa School, Wabasca Alberta
Chipewyan Lake School
Pelican Mountain School (Sandy Lake)
Paddle Prairie School: Closed for the remainder of the 2018-2019 school year.
Any decision regarding school operations will be announced once more information becomes available.
Evacuation Orders
Sunday, May 26, 2019, at 6:00 p.m.: Paddle Prairie Métis Settlement
Re-entry for communities previously under Evacuation Order
Wednesday, June 12, 2019: Phase 3 Re-entry (Return of Residents) for Wabasca-Desmarais, Sandy Lake and Chipewyan Lake. The threat of wildfire still exists for the above-mentioned communities. As a result, a four (4) hour Evacuation Alert will remain in effect.
Question and Answer page for students, parents, staff impacted by the wildfires
Click here to view the Question and Answer page.
The Order of the Sash Awards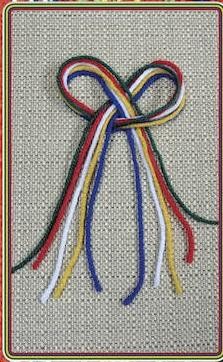 To honour and celebrate our heritage, we have created new awards at the school using the various colours of the threads used in the Métis Sash.
                                                          Did you know?
The Red represents the blood of the Metis that was shed through the years while fighting for our rights.
The Blue represents depths of our mighty Spirit.
The Green represents the fertility of a great nation.
The White represents our connection to the earth and our creator.
The Yellow represents the prospect of prosperity.
The Black represents the dark period of the suppression and dispossession of the Métis land.
Therefore, every month the school will recognize students selected from each class who have made great contribution to our school.  Students with:
Perfect attendance will receive the Order of the Sash- White Strand/ Connection Award.
Best attitude and effort will receive the Order of the Sash- Red Strand/ Perseverance Award.
Leadership and School Involvement will receive the Order of the Sash-Blue Strand/School Spirit Award.
Best Citizenship are those who help out their peers will receive the Order of the Sash-Green Strand/ Citizenship Award.
Courage to succeed will receive the Order of the Sash-Black Strand/ Courage Award.
Excellence in academics, athleticism and the arts will receive the Order of the Sash-Yellow Strand/ Prosperity Award.
Check out our Facebook Page each month to see photos of all our winners- https://www.facebook.com/ConklinCommunitySchool/